ABOUT WODIL
---
The 9th German-French Workshop on Oxide, Dielectric and Laser single crystals (WODIL 2020) is a continuation of the annual DGKK meetings on "Crystals for lasers and non-linear optics" and previous workshops organized at FEE/EOT in Idar-Oberstein (2011, 2014, 2018), ISL in Saint Louis (2012, 2015), ICMCB in Pessac/Bordeaux (2017), ILM in Villeurbanne/Lyon (2019), and IKZ in Berlin (2016).
The workshop is devoted to any research involving oxide, chalcogenide, or halide single crystals that are used as optical, piezoelectric, or laser materials, and as substrates for piezoelectric and oxide electronic applications. The workshop brings together scientists and scholars from industry, research labs, and universities to present and discuss the recent advances in the field of oxide crystals, dielectric materials, laser and non-linear optical crystals, solid-state lasers, and related topics.
The workshop is a joint collaboration of the German Society of Crystal Growth (DGKK), the CNRS network CRISTECH (Crystal Growth Technologies) and the French Committee for Crystal Growth (CFCC) under the aegis of the French Association of Crystallography (AFC). It is organized by the Leibniz-Institut für Kristallzüchtung (IKZ).
We are looking forward to welcome you in Berlin!
Prof. Dr.-Ing. Matthias Bickermann
IKZ deputy director, WODIL 2020 chairperson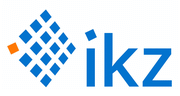 DETAILS
---
We are very pleased to invite you to this important workshop and experts gathering! Please save the date and share this information with interested colleagues. The workshop is an international event and open for researchers from all over the world. Workshop language is English.
Anyone interested in the workshop topic is cordially invited to participate and to present her or his interesting scientific results in a 20 minutes oral presentation. If a poster presentation is preferred, poster sessions will be organized during the coffee breaks.
WODIL Steering Committee
Matthias Bickermann, IKZ Berlin
Christian Kränkel, IKZ Berlin
Klaus Dupré, EOT Germany GmbH
Daniel Rytz, EOT Germany GmbH
Philippe Veber, ILM CNRS-UCBL1 Villeurbanne
Matias Velazquez, SIMaP/EPM CNRS-UGA-Grenoble INP
PROGRAM
---
The workshop will be held in the seminar room of the Leibniz-Institut für Kristallzüchtung (IKZ), Max-Born-Str. 2, 10489 Berlin, Germany. It will start on Thursday, September 17, by 1:00 pm and end on Friday, September 18, 2020, on about 1:00 pm. The detailed program will be announced in early September 2020.
REGISTER & SUBMIT ABSTRACT
---
Please inform the organizers about your participation by sending an email notification to matthias.bickermann@ikz-berlin.de until August 31, 2020. If you want to provide a presentation, attach your abstract or send it separately.
Workshop attendance is free of charge.
CONTACT
---
For any question or suggestion in regard to the WODIL 2020, please contact me:
Matthias Bickermann
Phone: (030) 6392-3047
Fax: (030) 6392-3003
Email: matthias.bickermann@ikz-berlin.de
The workshop is organized by